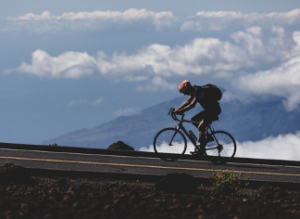 I knew it was coming.
The hill. "Ugh."
I have ridden my bike on this stretch of road for many years, so the hill is no surprise.
My feeling was one of apprehension.
Could I do it this time?
I let the thought go and focused on my surroundings.  I took a really deep breath and sighed: "I love this."
The crisp morning breeze on my face and warm sunshine on my skin lifted my spirits immediately! I continued to sing my heart out listening to my favorite music as I peddled in cadence with the rhythm of my joy.
Then the hill came into view.
My mind switched to "determination mode."  As soon as I felt the resistance increase, I pushed the downshift lever.
Yes! The down shift was my strategy!
I focused on the rhythm in my cadence and I continued to use my downshift lever.
I made it!
I felt so exhilarated!
I stood still.
I allowed myself to savor the beautiful view of the Sandia Mountains.
I attended to my physical need for hydration.
I stayed in the moment.
This thought came to me.
Down shifting in life can help me navigate uphill seasons in life.
I struggle to cope with isolation and fatigue, my uphill season in life.
I decided that my down shifting means more space in my daily life for creativity and rest. I need the easier gears more than ever, and more often in this difficult season.
Uphill climbs are not foreign to me.
I reflected on past seemingly unsurmountable obstacles I have overcome.
I can get through this too.
I will triumph!
Reflect: What is your uphill season in life? How can you down shift?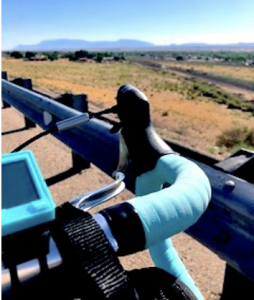 Related resource: I use this app for identifying emotions and meditations.
MyLife app. Stop Breathe & Think
Mia Meche RN is the Fetal Care Coordinator at Perinatal Associates of NM. She provides compassionate care to our pregnant mothers through ongoing support with scheduled appointments, coordinating care with all specialists and streamlining communication.