Catherine Gray
CNS BC-ADM CDE
Diabetes Specialist
As the Diabetes Specialist at Perinatal Associates of New Mexico, my job is to help you control your diabetes with one goal in mind – healthy mom, healthy baby.
The most important thing to understand about diabetes in pregnancy is that it can be controlled. I'll help you learn about your condition and, working together, we'll create a reasonable diet plan that is tailored to your needs.
I love being able to use my expertise and training to prevent complications, alleviate fear and stress, and participate in the miracle of new life. I also bring a unique perspective to the table as a person living with Type 1 diabetes myself. I truly understand the everyday frustrations and successes that come with this condition.
One of my successes is competing in rodeo events – barrel racing and team roping. Diabetes doesn't have to be a barrier to enjoying life and I'm excited to show you how!
---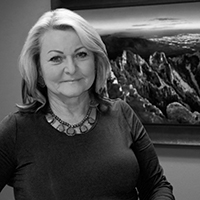 Our Doctors
Our Clinical Team
Midwives, PANM APN
Genetic Counselors
Diabetic Educators
Our Management Team