Kent F. Argubright
M.D. FACOG
As a fellowship-trained maternal-fetal medicine physician, board- certified obstetrician-gynecologist, and board-certified medical geneticist, my aim is to provide compassionate, state-of-the-art care to the most special, complicated, and fragile of pregnancies. This includes diagnosis, counseling, support, and medical treatment for the entire range of unique prenatal and family needs.
Helping women and their families has been my goal since my earliest days at Saint Louis University Medical School. It guided me through further training and academic faculty appointments in both Pediatrics and Obstetrics & Gynecology at the University of New Mexico School of Medicine. The founding of Perinatal Associates of New Mexico in 1987 fully realized this goal.
One of the central themes of this practice is that no matter how medically complicated any pregnancy may become we never lose sight of the woman and her family preparing to welcome a new child.
Over the years, my greatest personal and professional reward has been to see all the patients and families that have benefited from our team of dedicated professionals. There is no greater blessing than to know that, in some small way, we have helped a new and fragile life. The long and late hours necessary to help, support and care for those in need has been made possible by the support and understanding of my wife and family over three decades of marriage.
Thank you for allowing me to be a small part of your family, too.
Sincerely,
Kent F. Argubright, MD
---
MEDICAL SCHOOL
Saint Louis University School of Medicine
Saint Louis, Missouri 1978
INTERNSHIP
University of New Mexico School of Medicine
Department of Obstetrics & Gynecology
Albuquerque, New Mexico 1979
RESIDENCY
University of New Mexico School of Medicine
Department of Obstetrics & Gynecology
Albuquerque, New Mexico 1982
FELLOWSHIP
University of New Mexico School of Medicine
Department of Obstetrics & Gynecology
Division of Maternal-Fetal Medicine
Albuquerque, New Mexico 1984
BOARD CERTIFICATION
American Board of Obstetrics & Gynecology, Diplomate 1985
American Board of Medical Genetics Clinical Genetics, Diplomate Board Eligibility Maternal-Fetal Medicine 1987
PROFESSIONAL LICENSE
New Mexico Board of Medical Examiners 1979
National Board of Medical Examiners, Diplomate 1979
Texas State Board of Medical Examiners 1988
Alaska State Medical Board 1987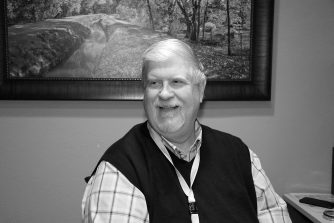 Our Doctors
Our Clinical Team
Midwives, PANM APN
Genetic Counselors
Diabetic Educators
Our Management Team