Mia Meche
RN, RDMS – Fetal Care Coordinator
Mia Meche, a native New Mexican, received her nursing degree at Central New Mexico College in 2000. She has practiced as a registered nurse specializing in Labor and Delivery with an emphasis in High Risk Pregnancy.
In 2006 she joined Perinatal Associates of NM working primarily as nursing supervisor in the Fetal Assessment Center, performing Bio-Physical Profile Ultrasounds. In 2007, with her RDMS certification completed, she became Director of Nursing and in 2014 accepted the position to develop a Fetal Care Coordination department. Compassion is PANM's foundational principle in Fetal Care and Mia is dedicated to walk alongside our moms with an open hand and listening heart.
Mia lives in the Rio Grande Valley with her husband of 32 years. She enjoys all things family, especially her eight grandchildren.  She is an Artist; she loves nature and is always looking for the next adventure.
---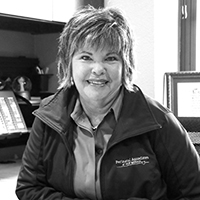 Our Doctors
Our Clinical Team
Midwives, PANM APN
Genetic Counselors
Diabetic Educators
Our Management Team