Michelle Felix, CNM
Certified Nurse-Midwife, PANM APN
As a Nurse practitioner at our Farmington location, I help carry out the treatment plan that our perinatologists, your doctor or midwife, and you have outlined together.  This allows us to achieve your optimal pregnancy outcome.  I will also visit with you after your follow-up ultrasounds to review the findings and answer any questions you may have.
Nurses love to teach — if I don't know the answer to your question, I will search it out!  I relay information remotely to our on-call perinate and to your OB provider, regarding your progress throughout your pregnancy.  If changes arise or your condition requires a transport to our affiliate hospital in Albuquerque, I can assist to make the transition as seamless and comfortable as possible.  I love the "team" approach at Perinatal Associates, rest assured that you are receiving the finest, high-risk care New Mexico has to offer.
I am a transplant from Arizona and lived in the Pacific Northwest for 2 decades, after completing my Master's Degree at Oregon Health & Sciences University, in Portland Oregon.  I have been a nurse-midwife since 1991 and returned to the Southwest in 2010.  I am happily married to my husband of over 20 years and have an amazing daughter and son.  I love birding, skiing and hiking the great outdoors.  Whenever I get the chance, I am constantly in search of a new "life list" bird.
---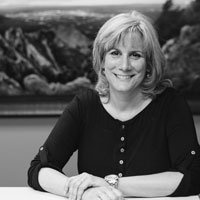 Our Doctors
Our Clinical Team
Midwives, PANM APN
Genetic Counselors
Diabetic Educators
Our Management Team